S.E.P. GIDA has been established in 2001 and has been one of the leading manufacturers and exporters of raw and processed hazelnut kernels in Turkey since then.
With the capacity of handling approximately 15.000 tons of hazelnuts annually; S.E.P. GIDA supplies the worldwide chocolate, confectionery, dairy, ice cream and baking industries as well as consumer institutional sectors.
S.E.P. GIDA has been always a quality oriented company, working in guidance of GMP principles and well maintained food safety management system with BRC, SEDEX, UTZ, KOSHER and HALAL certificates.
Plus, our employees commitment to perfection, maintains the constant high level of quality respecting the guaranteed deliveries with specific customer demands.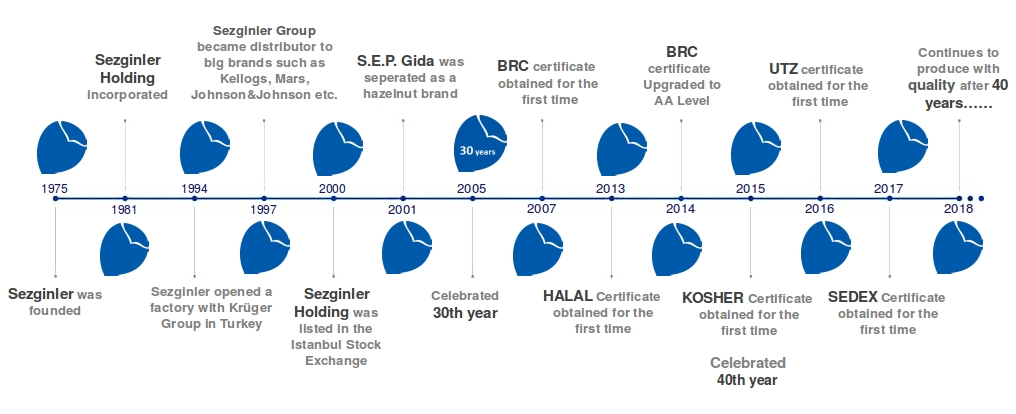 To download our company introduction please click this link.